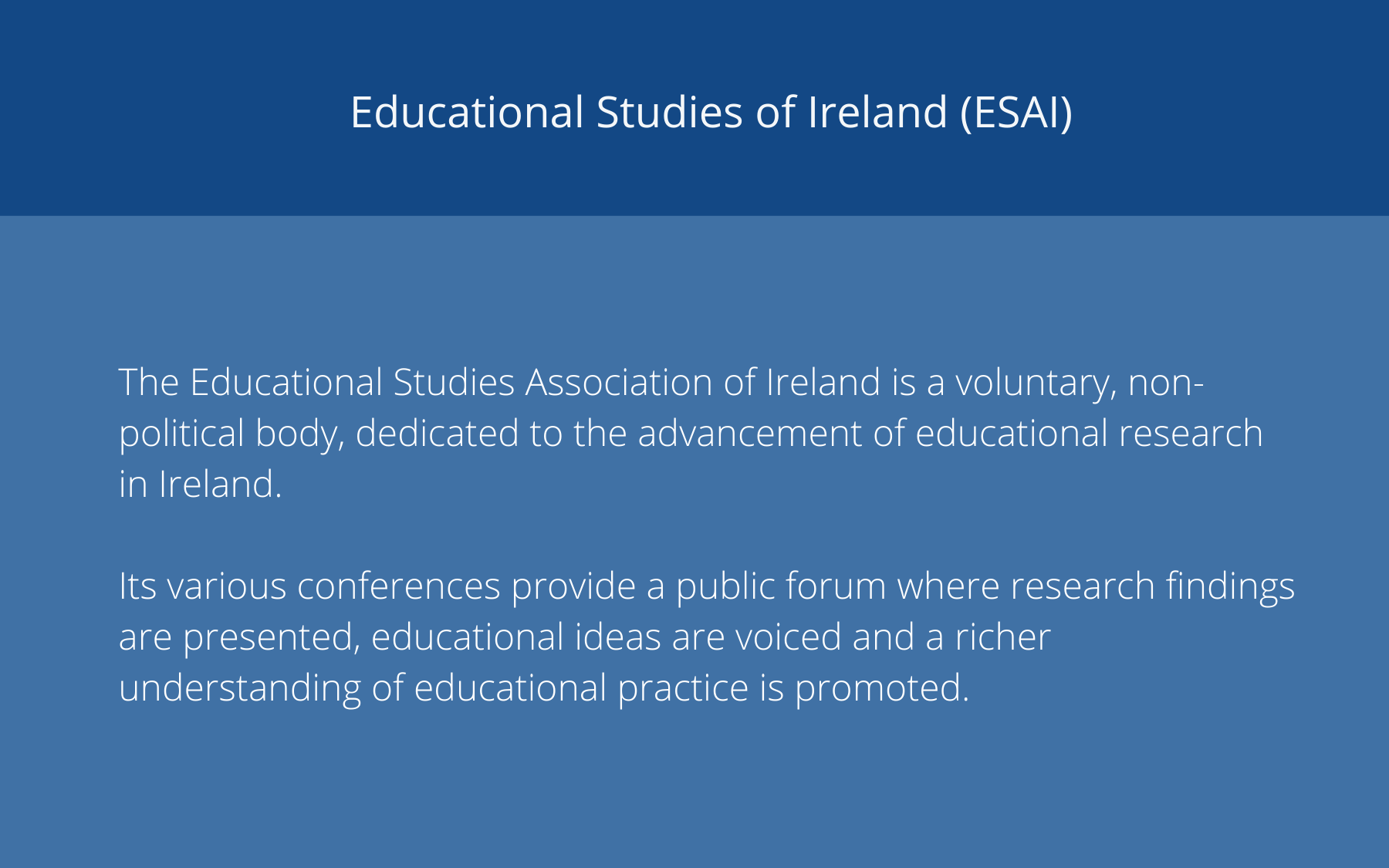 Membership of ESAI is open to all those with a research interest in education, whether they work in universities, in colleges, in schools, in managerial bodies, in administrative or policy-making positions, or as unwaged persons.
A primary aim of the ESAI is to ensure, as far as possible, that educational discourse in Ireland remains grounded in perspectives which are adequately acquainted with the evidence from the various disciplines of educational research and that educational policy-making at all levels remains similarly informed by arguments which are educationally sound.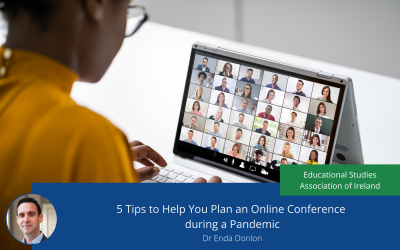 In September 2020, the Educational Studies Association of Ireland (ESAI) held its 44th annual conference. Unique on this occasion is the fact that this was the association's first time to host this event online, necessitated of course by the current COVID-19 situation at both national and international levels. The conference ran across three days and consisted of over 120 live papers structured into nine rounds of 43 parallel sessions, with over 235 registered delegates. We asked Dr Enda Donlon of the organising committee to share his reflections on some of the decisions taken around the planning and organisation of this event.