The ubiquitous availability of digital content and web services has transformed the way we live, work, and learn (List et al., 2020). Technology provides us with tools to manage and accomplish work, content to entertain us, and applications to document, store and share our lives online. It is within this context that digital literacy features prominently in policy documentation and educational literature, recognising digital literacy as an essential skill for 21st-century living (Pérez-Escoda et al., 2019). However, as we stand on the precipice of climate disaster, is it time for digital literacy to focus its attention on the impact our increasing digital activity has on the environment?
Environmental impact of users' digital lives
In education circles, conversations around the impact of educational technology on our environment have begun in earnest (Facer & Selwyn, 2021), however, this is less evident regarding the use of digital content and tools in our day-to-day lives. The usage of streaming services, for example, has soared in recent years and while providers such as Netflix have improved efficiencies in these services, their carbon footprint is still significant (Stephens et al., 2021).
Our music consumption habits have also shifted away from physical media, but overall greenhouse gas emissions from storing and distributing music online have doubled since 2000 (Brennan, 2019). Social media activity continues to increase at a remarkable pace, and a significant carbon cost (Perrin, 2015), and popular apps like TikTok and Reddit have a disproportionately large carbon footprint. Our regular scrolling of 'news feeds' contributes carbon emissions equivalent to a short light vehicle journey, per person, per day (Derudder, 2021).
This online activity, coupled with our desire to store data in the cloud, means data centres account for 1% of the global energy demand (Obringer et al., 2021). The continued desire for the latest phone is also costing more than our wallets, with the environmental impact of the device lifecycle being well documented (MacGilchrist et al., 2021). Current figures suggest that over half of consumers in many EU countries renew their devices every 18 – 24 months.
In our work environment, too, our digital impact must be acknowledged. While conferencing platforms such as Zoom come with great environmental benefits when compared with face-to-face meetings and conferences, further efficiencies can be achieved by challenging 'camera on' policies. A seemingly innocuous task like sending 65 text emails can cost as much carbon as a short car journey, and when factors such as attachments are considered, the cost is even higher (Duncan, 2022). This snapshot reveals just some of the impacts of our digital lives, some of which our students are unaware of.
Current focus of digital literacy and digital literacy frameworks
An acknowledgment of the need to develop our students' digital literacy has existed since Gilster (1997) first coined the term and defined it as "the ability to understand and use information in multiple formats from a wide range of [digital] sources".
Definitions of digital literacy have remained remarkably consistent in the decades that followed, focusing on the ability to source, evaluate and use digital information. In recent years, there has been an increased emphasis on content creation and communicating using digital channels. However, academic definitions of digital literacy lack any real focus on the environmental cost of our digital activities. In fact, there is little evidence of this aspect of digital literacy being discussed in academic literature.
There are many digital literacy frameworks available to help academics and other users understand digital literacy and its competencies. Only the UNESCO and DigiComp frameworks refer to the environmental impact of technologies and their use, and this is nestled under the 'digital safety' strand. The range of digital literacy frameworks (e.g. DigiComp, UNESCO, JISC) and volume of journal publications suggests that academics and policymakers are committed to the development of digital literacy, however, it appears that the impact of our digital lives on the environment has been largely left out of the debate. 
Calls for action to avert a climate catastrophe are becoming more strident. The recent Intergovernmental Panel on Climate Change (IPCC) report (2022) paints a very troubling picture regarding the widespread and severe impacts of climate change. We must act now. We must adapt our practices and become more sustainable in everything we do.
I believe we can refocus our attention on digital literacy to guide our students to being more critical users of technology and understanding its impact on our world. Using familiar language and strategies, we might encourage students to identify their current digital activities and analyse their carbon footprint, before evaluating areas where improvements can be made. Students could be encouraged to construct new meaning from their investigations by capturing trends associated with work, study and social practices, and communicating these findings with a wider audience.
This shift in focus is essentially a repurposing of what we already ask our students to do with regard to digital content, but targeted at addressing the authentic and urgent issue of climate change. While frameworks such as DigiComp and UNESCO should be commended for including environmental impact, further development of this area should be encouraged.
Digital literacy frameworks should provide a detailed scaffold which encourages a multidimensional understanding of digital tools, their impact on the environment, and consideration of actions that can be taken to affect change. Developing this aspect of digital literacy would increase students' awareness of the 'cost' of technology and promote a more critical use of the tools and services they use in their day-to-day lives.
The coming years present major challenges for society to tackle the climate emergency. It is crucial that we shift our mindset and begin to understand the impact our actions have on the environment, and make the necessary changes to recalibrate our relationship with nature.
Changes are required in all aspects of our lives, from energy and waste, to the provision and rewilding of natural spaces. While a refocussing of digital literacy and digital competencies in this way is not the panacea to the situation, it can act as a move in the right direction, one more component of our lives where we begin to understand and address our toll on the environment.
Society's use of digital and online content is increasing
Digital literacy is recognised as a set of competencies for this digital world
Our day-to-day use of technology has an environmental impact
Digital literacy definitions and frameworks largely ignore the environmental impact
We should begin including environmental impact in our digital literacy definitions, frameworks, and discussions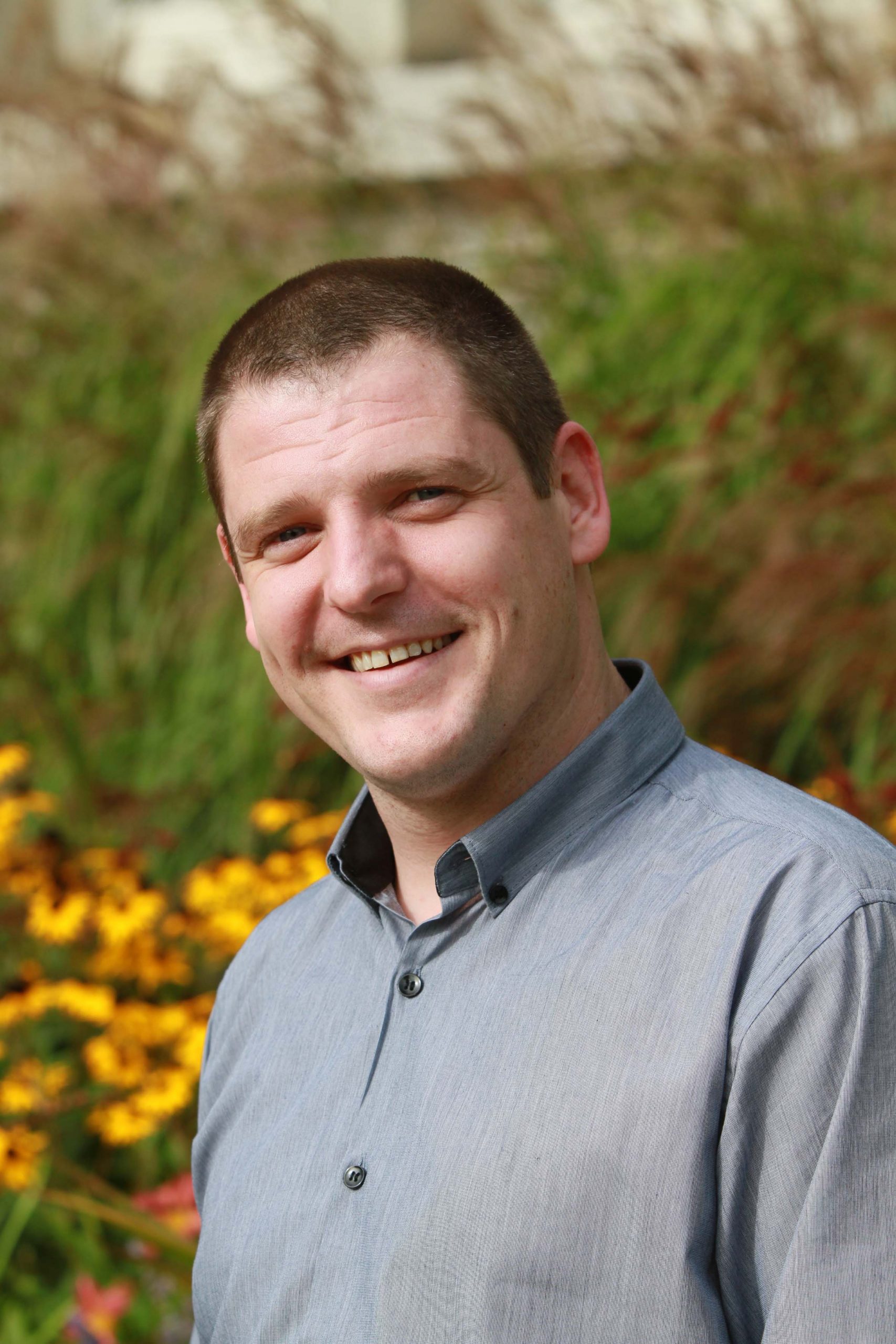 Dr Peter Tiernan
Assistant Professor in Digital Learning and Research Convenor for the School of STEM Education, Innovation and Global Studies in the Institute of Education at Dublin City University.
Peter is an Assistant Professor in Digital Learning and Research Convenor for the School of STEM Education, Innovation and Global Studies in the Institute of Education at Dublin City University. He lectures in the areas of digital learning, digital literacy and entrepreneurship education. His current research focuses on digital literacy at post-primary and further education level as well as entrepreneurship education for third level lecturers and pre-service teachers.
Peter was shortlisted for the DCU President's Award for Excellence in Teaching and Learning in 2021.
References and Further Reading
A framework of pre-service teachers' conceptions about digital literacy: Comparing the United States and Sweden https://www.sciencedirect.com/science/article/abs/pii/S0360131519303380
Dimensions of digital literacy based on five models of development (Pérez-Escoda et al., 2019) https://www.tandfonline.com/doi/full/10.1080/11356405.2019.1603274
Digital technology and the futures of education – towards 'non-stupid' optimism (Facer & Selwyn, 2021) https://unesdoc.unesco.org/ark:/48223/pf0000377071″>https://unesdoc.unesco.org/ark:/48223/pf0000377071
Carbon impact of video streaming (Stephens et al., 2021), https://prod-drupal-files.storage.googleapis.com/documents/resource/public/Carbon-impact-of-video-streaming.pdf
MUSIC CONSUMPTION HAS UNINTENDED ECONOMIC AND ENVIRONMENTAL COSTS (Brennan, 2019) https://www.gla.ac.uk/news/archiveofnews/2019/april/headline_643297_en.html
Social Media Usage: 2005-2015
65% of adults now use social networking sites – a nearly tenfold jump in the past decade (Perrin, 2015) https://www.pewresearch.org/internet/2015/10/08/social-networking-usage-2005-2015/
What is the environmental footprint for social media applications? 2021 Edition (Derudder, 2021) https://greenspector.com/en/social-media-2021/
The overlooked environmental footprint of increasing Internet use (Olbringer et al., 2021) ​https://www.sciencedirect.com/science/article/pii/S0921344920307072?via%3Dihub
Shifting scales of research on learning, media and technology, (Mcgilchrist, et al, 2021) https://www.tandfonline.com/doi/full/10.1080/17439884.2021.1994418
Text Messaging & Emails Generate Carbon Emissions (Carbon Footprint), (Duncan, 2021) https://8billiontrees.com/carbon-offsets-credits/reduce-carbon-footprint/texts-emails/
A Global Framework of Reference on Digital Literacy Skills for Indicator 4.4.2 http://uis.unesco.org/sites/default/files/documents/ip51-global-framework-reference-digital-literacy-skills-2018-en.pdf
Digicomp https://joint-research-centre.ec.europa.eu/digcomp_en
Intergovernmental Panel on Climate Change (IPCC) report https://www.ipcc.ch