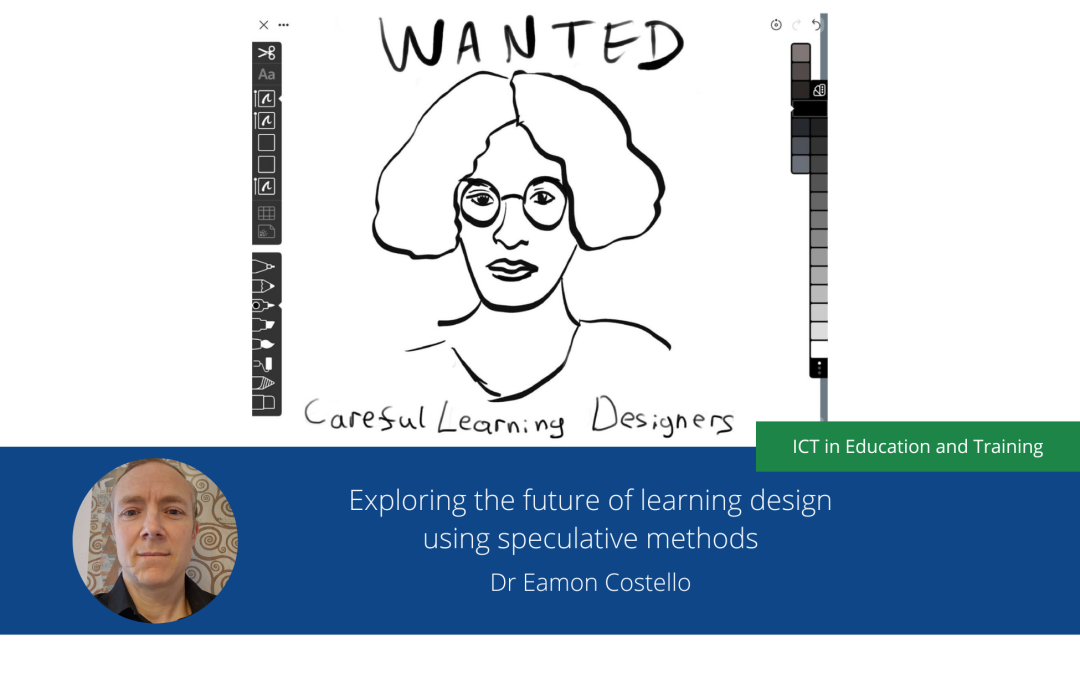 The latest annual survey from the Association for Learning Technology (ALT) highlights the changes in the profession of those who work in the spaces where technology, teaching, and learning intersect. The brokers who work in these vital in-between places of education have been referred to as "third space professionals".
A range of titles is reported in the ALT annual survey by respondents, with the most common being "learning technologist". For real, paid work, people apply for more prosaic-sounding jobs than that of a "third space professional". There may be gaps, if not tensions, between academic parlance and how we speak in the real world.
If this resonates with you, and you are a pragmatic person who seeks tangible, real-world solutions, rather than abstract academic notions, then stop reading now. If, however, you would like to work at a more-than-real posthuman University – in an entanglement of technology, plants, animals, emotions, gods, and demons, where you would write learning designs directly onto other people's hearts – then read on.
Learning designer/technologist roles continue to increase greatly both in number and their scope.
The roles of learning designers/academic developers/learning technologists/heads of teaching and learning centres are vitally important but complex.
Speculative methods are being increasingly used in both teaching and educational research.
Speculative methods (specifically speculative fiction) can be used

to

think about the impact of learning design roles and imagine strange but bright university futures for and of them.
Conceptualising learning design roles
A recent exercise conducted with learning designers in Ireland aimed to creatively analyse, conceptualise and represent the role of learning designer. It proceeded from the contention that a digital learning consultant, or an academic developer, or a head of digital education, are more than their titles. And they are more than their skills. Indeed, they are more than human. We do not live as job titles, as bunches of disembodied skills and competencies, nor even as perfectly differentiated individual human beings. Rather, we live deeply entangled in the language that describes us, in the tools we use [1], in each other, and in the non-human beings of this world [2].
To make sense of this provocation, and to learn how learning designers actually feel and live this entanglement, we adopted a more-than-real speculative approach. Speculative methods are not premised on measurement or "what works" but rather on "not-yetness". They attempt to create or leave space for dreaming about what is yet to come. They are approaches "aimed at envisioning or crafting futures or conditions which may not yet currently exist, to provoke new ways of thinking and to bring particular ideas or issues into focus" (Ross, 2007).
In our study, we analysed a collection of job postings for learning technology roles advertised in Ireland during the pandemic. Based on these, we interviewed several fictional learning designers. These people had just been hired into a strange university that exists in the near future. Below is an excerpt from one such fictional interview, adapted from the preprint version of our article, the full version of which you can read in the journal Learning Media and Technology.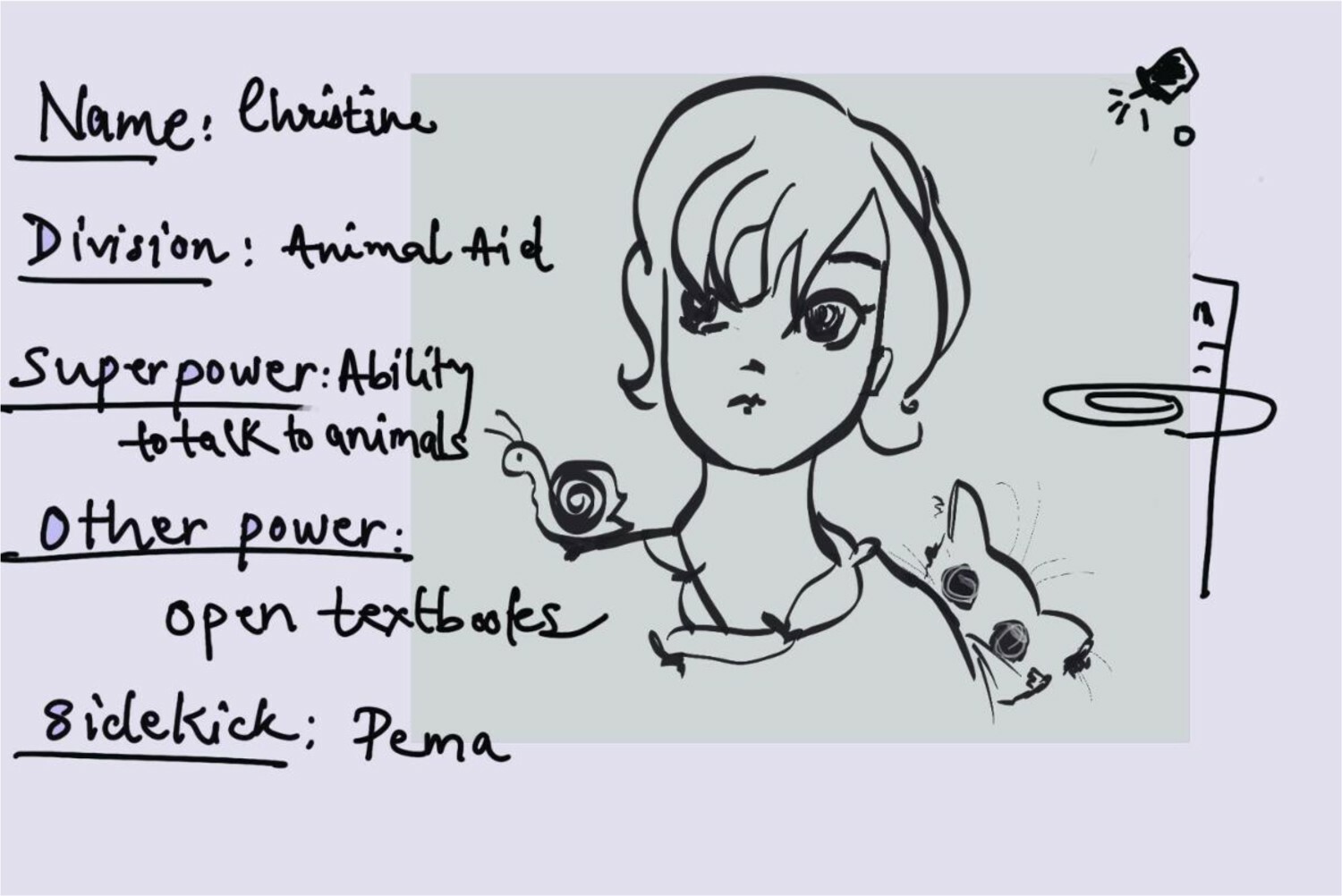 What was your last question? My learning design super-power? Ha ha, I like it! Well, we took this Info Lit class one time on posthumanism and speciesism. Also, that year we were editing Wikipedia, to fill in gaps on famous women, so I did Frances Power Cobbe. She campaigned for animal rights and the rights of women to vote and attend university. I went down a bit of a rabbit hole then, and read all about the Brown Dog affair, but I had to stop after a while because it was just so horrible that someone could be cutting up a dog who was clearly in distress. When I read about the medical students taking down the statue that commemorated the dog, I just felt my body shaking and I took both hands off my iPad and let it drop to the ground.
 Anyway, long story short, I pick the ability to speak to animals as my superpower. I look after all the animals here in the Animal Aid Division of the Learning Design Deck. Me, and my friend Pema.
It all started with Isha. As a blind student, she had to fight for literally everything during her time in the University and for her dog Sandy too. But one time we were doing all this big data stuff, trying to catch people cheating in exam halls. An algorithm checked the similarity of students who sat close together and triangulated with sweat levels the system could see on their skin. We were looking at all these mood maps and I noticed that people sitting near Sandy in the exams seemed calmer. So that's how the project of allowing dogs in exam halls started, because they had such a positive effect on people. And then we were loaning dogs out to students to take walks with. That evolved into our Library Dogs initiative. Later, I went back and looked at the data and realised that there was some uplifting effect for students in exams sitting near windows. Turns out, just seeing some plant life is good for you, a little bit of green. So, we started working connecting students with trees. The researchers were all excited and talking about oxytocin levels and so on, but it just seems like basic sense to me. It's like something I heard once about how you need connection but you don't need another person necessarily, just one tendril of love to something, and that could be looking in a dog's eyes or touching a tree [3].
And the whole thing grew from there really, and we are rewilding parts of the University now. I look after all the animals, primarily the dogs, but also the ones that are part of other projects: cats, monkeys, snails, kites, buzzards, crows. And the sand martins who do this like hunting ballet over the lake in the evening when I'm walking home – sweeping through invisible clouds of insects. There was some dispute I think, a student protest, as the University wanted to build something where the lake is – maybe a carpark.
How does that one go? University (noun): A set of warring fiefdoms united around a common cause of parking. That's the biggest threat to the plant and animal projects – new university buildings and developments. But my favourite part of the Uni is a patch of old scrub out back of the library. It must be earmarked for a building because it's not landscaped or mowed or anything. It's just thistles and poppies and stones but sometimes I go in and lie down there. I try to feel the world under me to see if I'm still here or maybe if it's still there.
This blog post attempts to give a flavour of how speculative methods, in this case, design fiction, can be used to represent and explore evolving educational roles. The next step of the research involved analysing the above persona, along with two others, by presenting them to real-life learning designers to seek their feedback on the fictions' validity, and resonance or otherwise, with their own lived experience.
We drew on literature related to ethics of care in education and the philosopher and theorist Simone Weil to help frame this analysis. You can read about what happened next in the full version of the associated article. Our work tried to show people with complex embodied existences that spread beyond the formal boundaries of their work in educational settings. We attempted to counter the neoliberal construction of identities of workers that are comprised of disembodied skills. Instead, we tried to problematise this question of who and what people do in particular roles, not according to their skills alone, but as people who have bodies that experience joy and suffering.
We attempted to show learning designers as existing in a tangled web of objects, people, and experience. In this way, we hopefully shone some light on the complex roles these people play in the messy territories of contemporary, and near future, education.
A wonderful team of learning design and learning design-adjacent superheroes contributed to the published article (Costello et al, 2022): Steve Welsh, Fiona Concannon, Tom Farrelly, Clare Thompson and Lily/Prajakta Grime (who is doubly acknowledged as the creator of the beautiful images).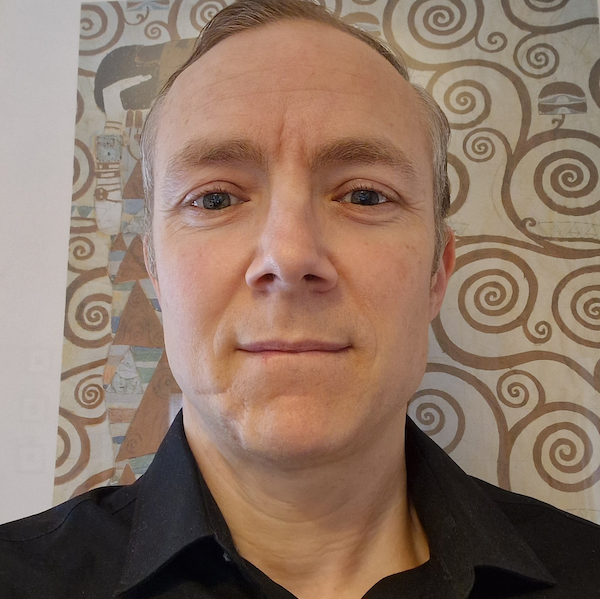 Dr Eamon Costello
Associate Professor of Digital Learning
Dr Costello has worked in industry and university settings for over 25 years. He is deeply curious about how we learn in different environments. He is also concerned with how we actively shape our world so that we can have better and more humane places in which to think, work, live, and learn. He has taught and researched a wide range of topics in the places where people and technology mingle. He is an advocate of using the right tool for the job or sometimes none at all, for not everything can be fixed or should be built.
Twitter: https://twitter.com/eam0 RG: https://www.researchgate.net/profile/Eamon-Costello Linkedin: https://www.linkedin.com/in/eamoncostello?originalSubdomain=ie Website: https://www.dcu.ie/stemeducationinnovationglobalstudies/people/eamon-costello
Other blog posts on similar topics:
[1] Fawns, T. (2022). An Entangled Pedagogy: Looking Beyond the Pedagogy—Technology Dichotomy. Postdigital Science and Education, 1-18. https://doi.org/10.1007/s42438-022-00302-7
[2] Gourlay, L., Littlejohn, A., Oliver, M., & Potter, J. (2021). Lockdown literacies and semiotic assemblages: academic boundary work in the Covid-19 crisis. Learning, Media and Technology, 46(4), 377-389. doi:https://doi.org/10.1080/17439884.2021.1900242
[3] Brach, T. (2012). Radical Acceptance: Awakening the Love that Heals Fear and Shame. London: Random House.
Costello, E., Welsh, S., Girme, P., Concannon, F., Farrelly, T., & Thompson, C. (2022). Who cares about learning design? Near future superheroes and villains of an educational ethics of care. Learning, Media and Technology, 1-16. https://doi.org/10.1080/17439884.2022.2074452