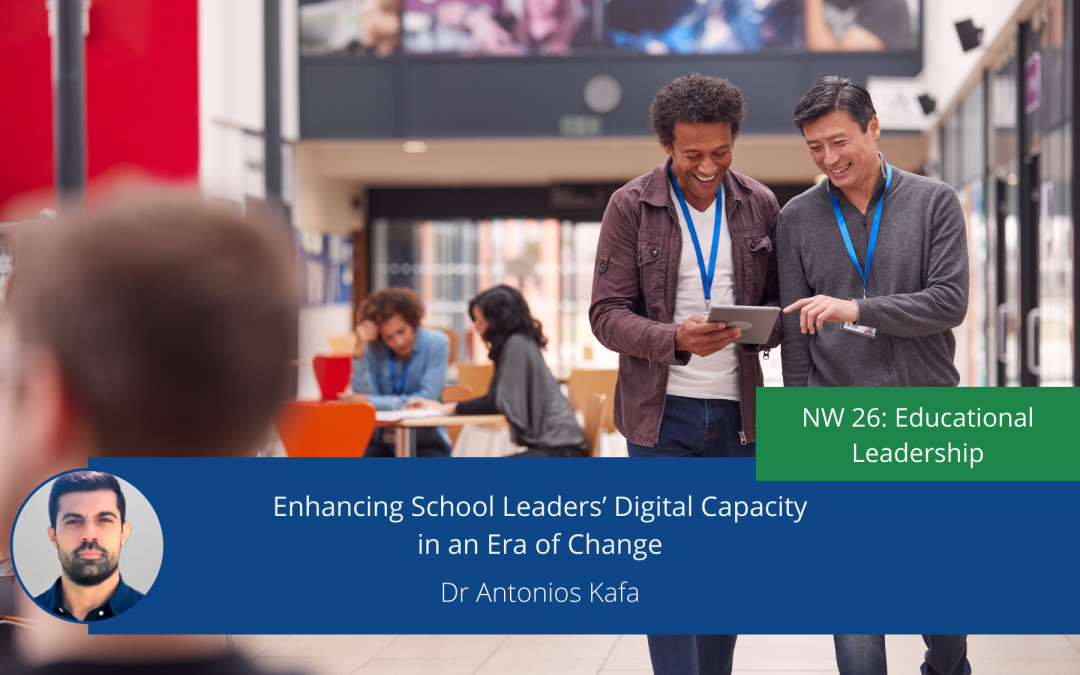 School leaders in an era of change
In the post-COVID-19 era, educational systems and school organisations must have a concrete digital educational implementation framework. This framework must include a concrete plan on the pedagogical aspect of distance teaching and learning processes. The above reference covers the two most important stakeholders in this particular digital era of educational change: teachers and students in school organisations.
At the other end of the spectrum, school leaders need to maintain their leadership dynamic in these uncharted territories. The digital transformation of education has added a new level of responsibility for school leaders across Europe, even though many consider themselves unqualified or unprepared to integrate this digital aspect into their leading role. An increased level of digital competence is needed.
Even before the outbreak of the pandemic crisis, the European Commission/EACEA/Eurydice noted that European countries need to continually review and develop new strategic policies and measures to meet the new demands for high-quality digital education. (Digital Education at School in Europe 2019). The effects on global education systems have demonstrated the importance of digital education. In particular, one of the two strategic priorities of the current EU Digital Education Action Plan (2021-2027), which aims to address and support the increased responsibility of Europe's education and training systems in managing the aftermath of COVID-19, is "to foster a high-performing digital education ecosystem" and the need for "digitally-competent and -confident educators and education & training staff".
Future steps of digitalisation in school leadership
School leaders need to maintain their leadership dynamic and address any confidence and competence issues to use digital technologies effectively. Educational systems across Europe need to emphasise the importance of school leadership digital capacity by promoting school leaders both as digital coordinators and digital pedagogical leaders.
Digital Coordinators
It is important to promote school leaders' coordination role by fostering strong digital communication with the various internal and external school stakeholders and promoting a digital conflict management system through forums and digital discussion support groups.
Digital Pedagogical Leaders
It is important to promote school leaders' digital pedagogical role in providing support to teachers in integrating digital technologies into their teaching and promote the implementation of digital learning communities among teachers – within their own school organisations, as well as across other school organisations.
To enhance school leadership digital capacity, governments and educational policymakers across Europe should rethink the educational sector in this post-COVID-19 era. In particular, the relevant stakeholders should prioritise specific practices to enable effective school leadership based on the digital transformation in school organisations. This is means increasing training, seminars, professional development, and digital support of school leaders. This can be done by engaging other government and private stakeholders with expertise in digital competence (e.g., universities, private companies, other governmental bodies).
For instance, in Italy, universities supported their neighbouring educational settings through their own expertise and provided the necessary professional development to ensure the basics of e-learning (Girelli, Bevilacqua & Acquaro, 2021).
In Cyprus, the Ministry of Education collaborated with the Cyprus Pedagogical Institute (whose main activities focus on teachers' and school leaders' pre-service and in-service training), as well as with the Ministry of Research, Innovation and Digital Policy to implement the e-learning process across Cyprus (Kafa & Pashiardis, 2020).
In addition, a proper budget allocation, together with appropriate educational policies, is essential to enhance school leaders' digital capacity. In particular, this concerns the technological infrastructure that should be integrated into the school organisations and the collaboration with various organisations and enterprises with digital competence that will assist the development of school leaders' professional training and capacity. Therefore, EU states and, in particular, Ministries of Education and Ministries of Finances need to closely cooperate in order to have adequate revenues to meet the needs of their school members, including school leaders, during this new digital era.
The open public consultation on the Digital Education Action Plan (2021) report conducted research in 60 countries with more than 2700 respondents. 95% of respondents considered that the COVID-19 crisis marks a turning point for how digital technology is used in education and training. The situation shed further light on the importance of digital education for the digital transformation that Europe needs.
For school leaders, digital capacity building in this new digital educational development is crucial and necessary action must be taken. In particular, educational policymakers, professional development centres, governments, and other relevant actors need to consider this specific aspect in school leaders' developmental career –  both as digital coordinators and digital pedagogical leaders – and need to take immediate action to promote the effectiveness of school organisations in this new digital era.
Other blog posts on similar topics: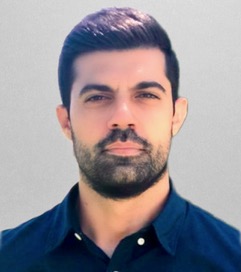 Dr. Antonios Kafa
Lecturer at Frederick University Cyprus, CY
Dr. Antonios Kafa is a Lecturer in Educational Management and Leadership at Frederick University in Cyprus. His doctoral dissertation was awarded as a "Highly Commended Award Winner"- Emerald/EFMD Outstanding Doctoral Research Awards 2016, in the Educational leadership and strategy field. Antonios is a co-convenor of the EERA Network 26 – Educational Leadership and an associate member/ researcher in the international comparative research project entitled "International Successful School Principalship Project (ISSPP)", conducting research on behalf of Cyprus. He is, also, one of the members of the Board of Directors of the Cyprus Educational Administration Society (CEAS). His research interests include different aspects of educational leadership and administration such as successful school leadership, school leadership in times of uncertainty, school principals' personal values systems, authentic school leadership and school leaders' role in low performing schools.
Email: pre.ka@frederick.ac.cy
References and Further Reading