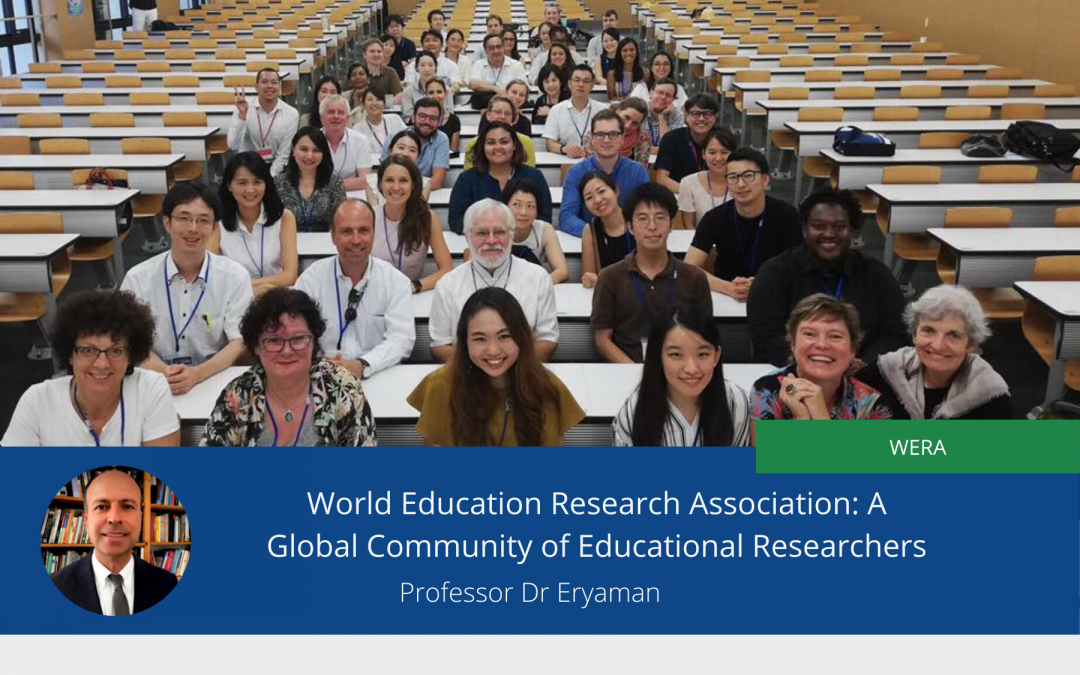 In April 2009, representatives from 24 education research associations around the world unanimously affirmed their commitment to establish a global network of educational scholars to advance education research worldwide. The establishment of the World Education Research Association signaled an ambitious commitment to work together as a global community of organizations to undertake initiatives that are global in nature and celebrate the diversity of traditions of local communities of educational researchers.
As an international, non-profit, non-governmental association of associations established for scientific and scholarly purposes, WERA seeks to forge new collaborations and cooperation at a global scale on such issues as:
building capacity and interest in education research,
advancing education research policies and practices,
promoting the use and application of education research around the world.
The ambition is to transcend what any single association can accomplish in its own country, region, or area of specialization.
WERA is situated to promote and stimulate such a worldwide perspective and is committed to doing so to inspire excellence and inclusiveness in education research and thereby serve the public good around the world. 
For more information about WERA and its member associations and institutions, please visit the website.  
What are the WERA activities and initiatives that researchers can benefit from?
WERA undertakes the following initiatives and activities to increase its support to educational researchers and research communities, particularly with respect to strengthening their international network and research capacity.
International Research Networks (IRNs) aim to advance education research worldwide on specific academic topics. IRNs are temporary collaborative networks of educational researchers working on a particular scholarly topic, primarily through virtual communications. IRNs produce knowledge, analyze the state of research, and stimulate partnerships or otherwise identify promising pathways in research areas of worldwide significance. Primary products for IRNs are substantive reports that integrate the state of the knowledge worldwide and set forth promising scholarly directions.
The WERA Council establishes WERA Task Forces to address education research or research policy issues where WERA may wish to disseminate information or present a view about sound research policy. Task Forces undertake a synthesis of the relevant research literature and prepare a report and recommendations, with the goal of providing an overview of the state of the empirical knowledge, core trends and issues, future research directions, and relevant policy based on extant research. Here is the list of current Task Forces with the links to their websites:
WERA and the response to COVID-19
World Education Research Association responded to the global Covid-19 crisis by establishing the Global Challenge and Education Taskforce in 2020. The taskforce coordinates the activities to disseminate education knowledge in the WERA community which can serve as resources to advise and assist educators and educational researchers around the world in responding to global crises, particularly to the Covid-19 pandemic.
Armed conflicts, forced migration, and climate change crises have already disrupted the education of millions of children and youth around the world. And the number has been increasing in an unprecedented way during the COVID-19 pandemic. We are seeing a 'pile-on effect' of existing crises being exacerbated by the global COVID-19 pandemic, leading to interruptions in education that can have long term implications — especially for the most vulnerable groups including girls; refugees and migrant children; children and youth with disabilities; and children with low SES status. The task force has developed an action plan with short, medium, and long-term strategies to demonstrate how educational research can contribute to the efforts of solving the challenges faced during the time of global crises.
For more information about the COVID action plan, please visit our website.
Each year, WERA holds a Focal Meeting in conjunction with the Annual Meeting of a WERA member association. Focal Meetings consist of a strand of paper and symposia sessions, lectures, and other substantive activities focusing on issues of significance to education research through a worldwide perspective. Research that is comparative, cross-cultural, international, or transnational in conceptualization, scope, or design is emphasized.
The World Education Research Association (WERA) 2021 Focal Meeting was held virtually in collaboration with the Universidad de Santiago de Compostela and Sociedad Espanola de Pedagogia (SEP), an EERA member association.  The 2022 Focal Meeting will be held in San Diego, USA in conjunction with the Annual Meeting of the American Educational Research Association. Previous WERA Focal Meetings were held in Kuala Lumpur, Malaysia (November 2010); Kaohsiung, Taiwan (December 2011); Sydney, Australia (December 2012); Guanajuato, Mexico (November 2013); Edinburgh, Scotland (2014); Budapest, Hungary (September 2015), Washington DC, USA (2016), Hong Kong (2017), and Tokyo (2019). In 2018, the first-ever WERA World Congress was held in Cape Town, South Africa.
WERA Doctoral and Early Career Network (DEC) aims to provide doctoral and early career scholars with the opportunity to network with and meet each other, as well as to build relationships with expert researchers in the field of education.  
The Doctoral and Early Career Network established three important initiatives for the members:
Visiting Researcher Awards

:  In collaboration with the International Evaluation Association (IEA), University of Hamburg; Leibniz-Institute for Research and Information in Education in Germany, and American Educational Research Association (AERA), WERA offers three Visiting Researcher Awards. 
There are two important aims of the award program:
Provide young scholars with direct access to big data and resources to help them carry out their research projects

Provide the opportunity to collaborate with IEA, AERA, and Hamburg University research staff and promote networking within a global research community.
Online Seminars

: World Education Research Association is dedicated to capacity development and recognizes the importance of equal access. Therefore, our online seminars allow researchers from all over the world to access these opportunities. The seminars are organized in collaboration with our Member and Institutional Associations.



Online Mentoring: 

World Education Research Association aims to develop an innovative, online-based Mentorship Program that links senior scholars and postdoctoral educational researchers who share a common research interest.
 One of the aims of the World Education Research Association is to advance education research as a scientific and scholarly field. By publishing the WERA 2015 Yearbook, the two-book series, as well as research articles and books authored and edited by WERA Individual Members, International Research Networks (IRNs), and Member Associations, WERA contributes to the body of scholarly knowledge of education.
 By clicking on the links of the WERA publications below, educational researchers can access WERA-generated and WERA-related knowledge on education research: 
Which research associations are part of WERA?
WERA is an association of major national, regional, and international specialty research associations dedicated to advancing education research as a scientific and scholarly field.
WERA member associations include education research associations from countries around the world, including: Brazil, Cyprus, England, Germany, Ghana, Hong Kong, Japan, Korea, Kosovo, Malaysia, Mexico, Netherlands, Pakistan, Peru, Poland, Scotland, Singapore, South Africa, Spain, Sweden, Taiwan, Turkey, and the United States.
The European Educational Research Association (EERA) is also a prominent member, further reaching out to scholars across all EERA countries. The founding president, Ingrid Gogolin, the current president, Mustafa Yunus Eryaman, and the current vice president, Joanna Madalinska Michalack, of the World Education Research Association have served the EERA community many years in the capacity of a member of the EERA council or executive committee.  
WERA conducts outreach to education research associations and groups of scholars around the world, particularly from developing nations in Africa, Asia, and the Global South.
Inclusiveness is a key goal of WERA. WERA promotes initiatives to cultivate and support education research associations in developing regions of the world.
How can I become a member of WERA?
In addition to the Association Membership, WERA provides two different types of membership to the public: Institutional Membership, and Individual Membership.
Institutional Membership includes non-profit research centers and institutions, higher education institutions, and other research organizations while Individual Membership is open to scientists, scholars, students, and other professionals.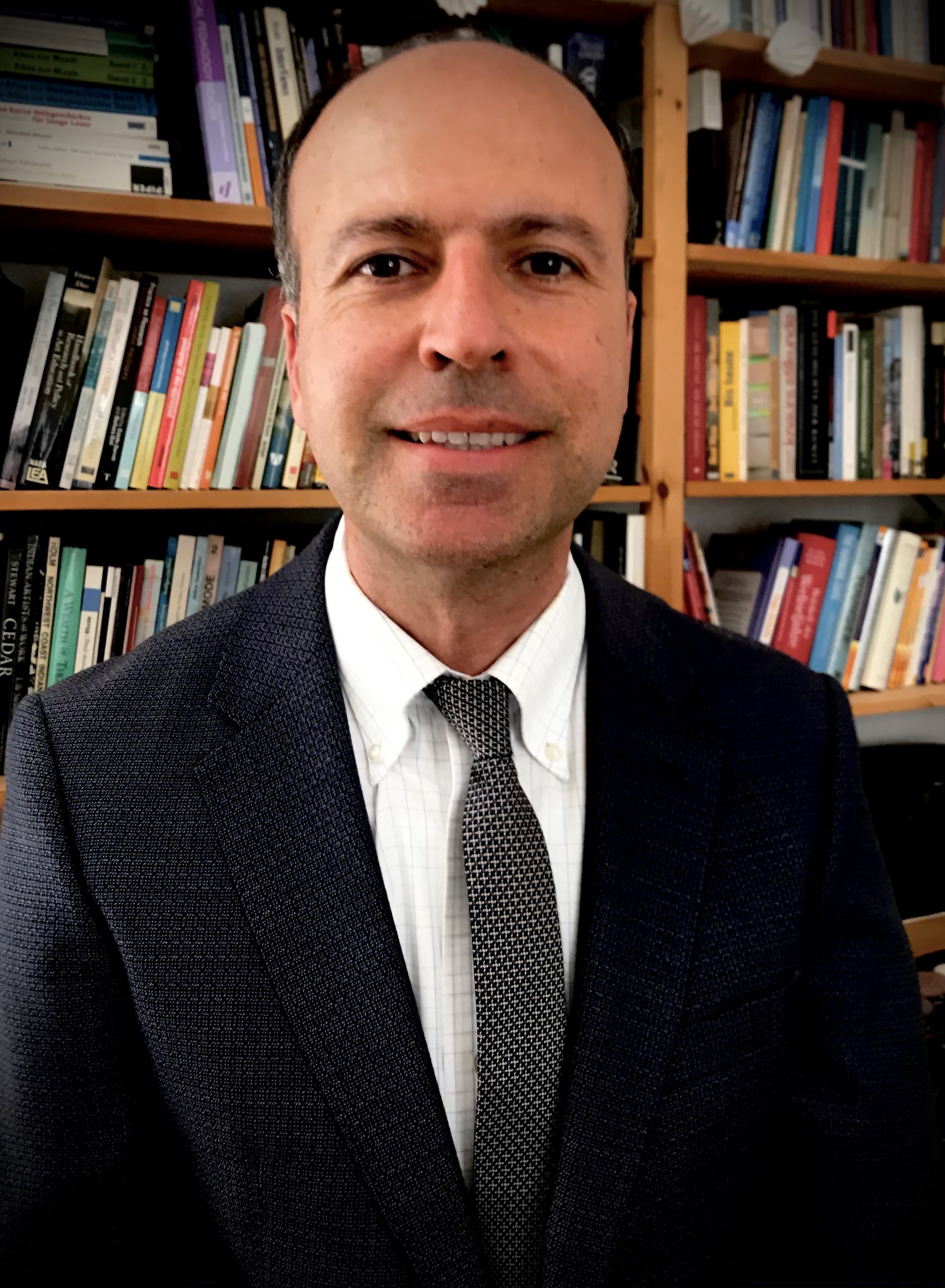 Professor Dr Eryaman
President of the World Education Research Association
Mustafa Yunus Eryaman is professor of Curriculum and Instruction at Canakkale Onsekiz Mart University, Turkey. Professor Eryaman currently serves as the president of World Education Research Association. He was the past-president of the International Association of Educators (INASED) and Turkish Educational Research Association. He has worked as a DAAD-TUBITAK professor at the Institute for International Comparative and Intercultural Education in the University of Hamburg, Germany for two years.
He was a visiting Professor and Honorary Research Fellow at the Institute for Policy Studies in Education at London Metropolitan University, UK in 2011. He received his MEd from the University of Missouri-Columbia and his PhD from the University of Illinois at Urbana-Champaign, USA.
Professor Eryaman has served on the EERA Council as the representative of the Turkish Educational Research Association (TERA) from 2009 to 2018. He currently serves as the series editor of a Springer Book series entitled "Evidence, Science and Public Good in Education"and as the regional editor of the "Bloomsbury Education and Childhood Studies" series of Bloomsbury Publishing.
He is the managing editor of International Journal of Progressive Education; the author of Teaching as Practical Philosophy (2008), and the book editor of Evidence and Public Good in Educational Policy, Research and Practice (2017), International Handbook of Progressive Education (2015); Accountability and Transparency in Education: Global Challenges and Local Realities (2014) and Peter McLaren, Education, and the Struggle for Liberation (2009).