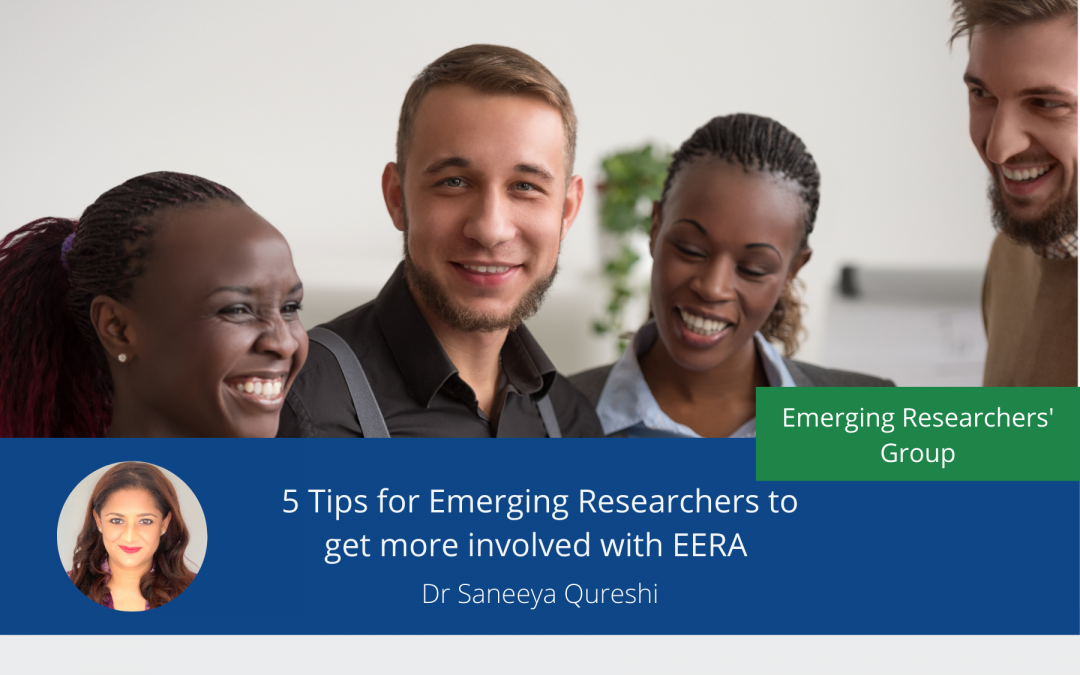 In this blog post, ERG Group Convenor, Dr Saneeya Qureshi addresses some of the frequently asked questions that she has received from EERA's emerging researchers. A number of these have arisen from responses to the following question in the annual survey 'What question(s) about the Emerging Researchers Group (ERG) or EERA still remain uppermost in your mind?'
Before we get to the responses, it is worth flagging the Emerging Researchers Group page, which links to various activities that are offered throughout the year.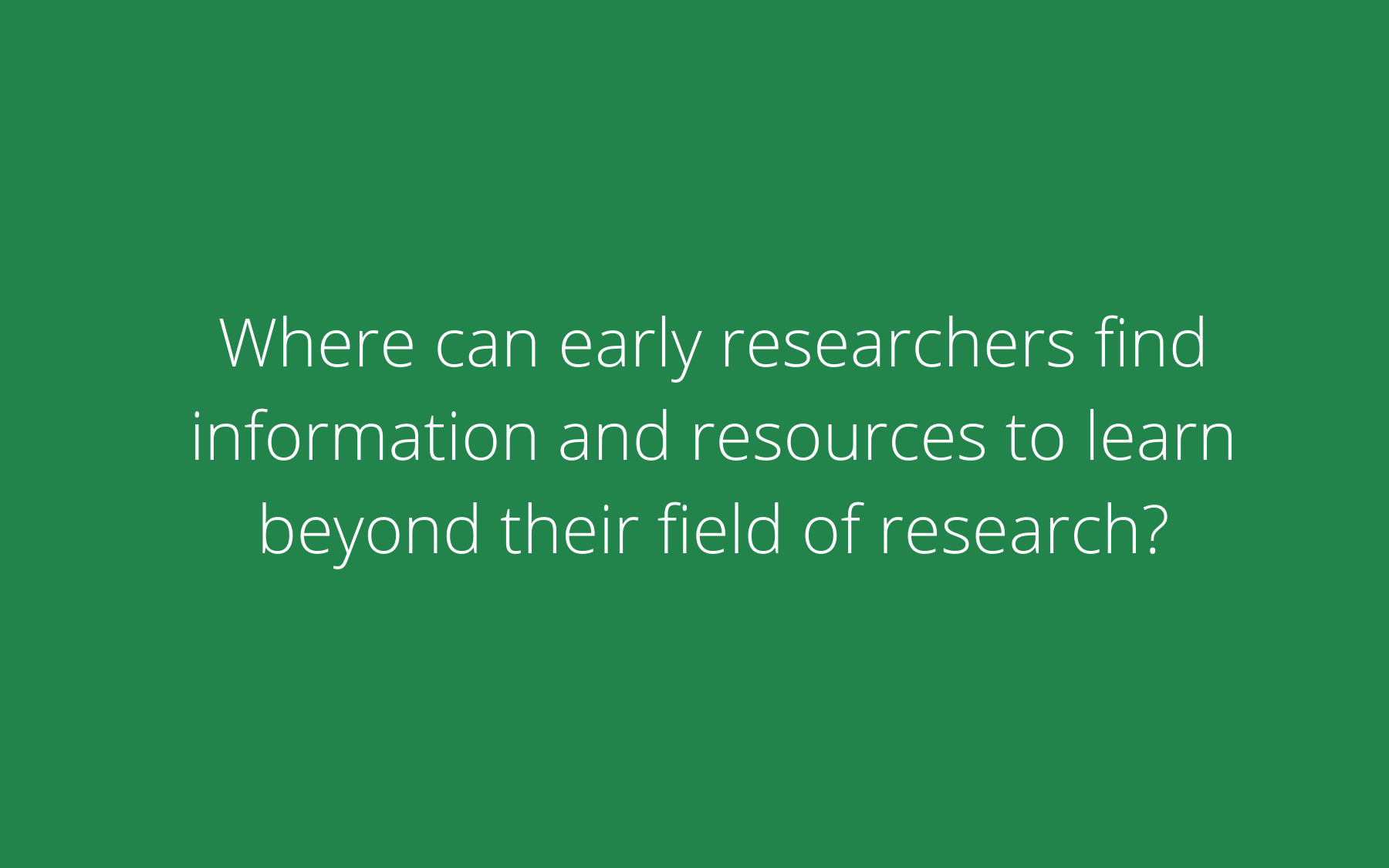 "The early researchers are eager to learn beyond their field of research. For example, we would appreciate workshops or blog posts that would introduce us to research methods (so we can better understand, appreciate and link to the work others are doing). In addition, we are aware that we lack skills in presenting our work in a way that would be the most beneficial for our career progress. Where can we find information or resources for this?"
Answer: We know that early researchers are eager to learn beyond their field of research, to be introduced to research methods that would help them better appreciate and link their knowledge to the work others are doing. To address this need, we regularly share via the ERG mailing list information about workshops, seminars, summer schools, call for papers, and various other research-related opportunities are shared via the ERG mailing list. Join the mailing list by sending a blank message to erg-subscribe(at)lists.eera-ecer.de).
During the annual Emerging Researchers' Conference (ERC), multiple capacity-building workshops and network workshops are also offered across the programme, in addition to the Annual EERA Summer Schools on Methodology.
Concurrently, the EERA Blog (to which anyone is welcome to subscribe at no cost) publishes regular posts on a diverse array of topics, ranging from research methods to educational engagement activities. The EERA Blog also provides tips on academic publication and conference attendance for emerging researchers. Further local opportunities for emerging researchers are available via the activities of their respective country's National Associations.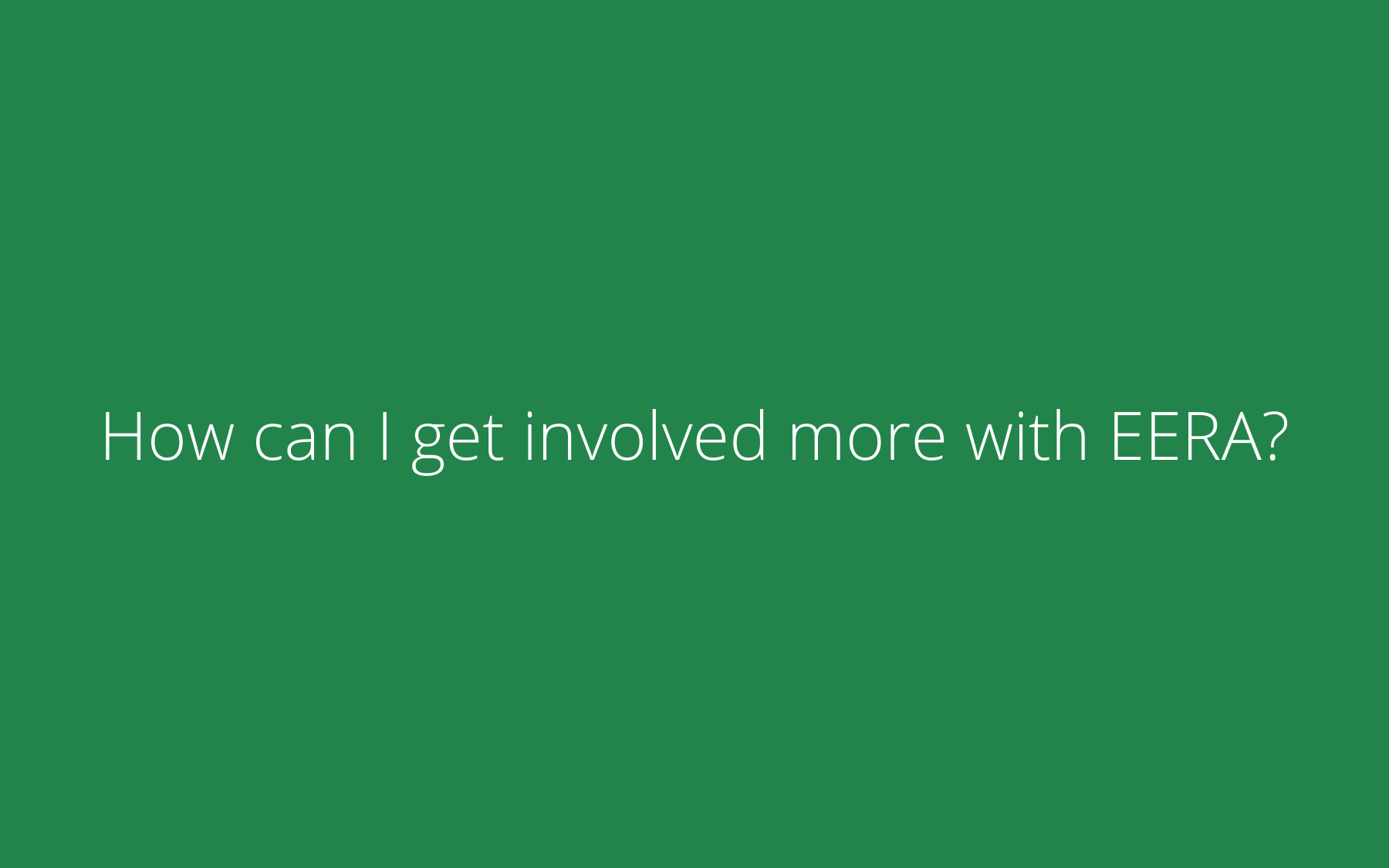 Answer: There are a multitude of ways to get involved with EERA. You can do this via engagement with the ERG activities – including those highlighted above, the Best Poster Award, Best Paper Award, the ERG Mentorshipopportunities (access for which individuals must attend the ERG annual meeting at the ERC each year), or the respective EERA Network activities.
My advice would be to go through the EERA Networks, see which one(s) are most relevant to your research interests, and then join their mailing list. During the EERA Conference, attend their Network meetings to learn more about the senior academics who lead and engage with these networks and small communities, and build your own connections with them.  
It is worth noting here that Emerging Researchers and those who participate in the activities of the Emerging Researchers' Group need to be members of their respective National Associations to qualify as members of EERA. Members of a national association that is a part of EERA can claim the lower fee for the annual conference, the ECER (European Conference on Educational Research). In addition, their associations can grant them free access to EERA's scientific journal, the European Educational Research Journal (EERJ).
More information about being a member of EERA via one of its National Association members is available here.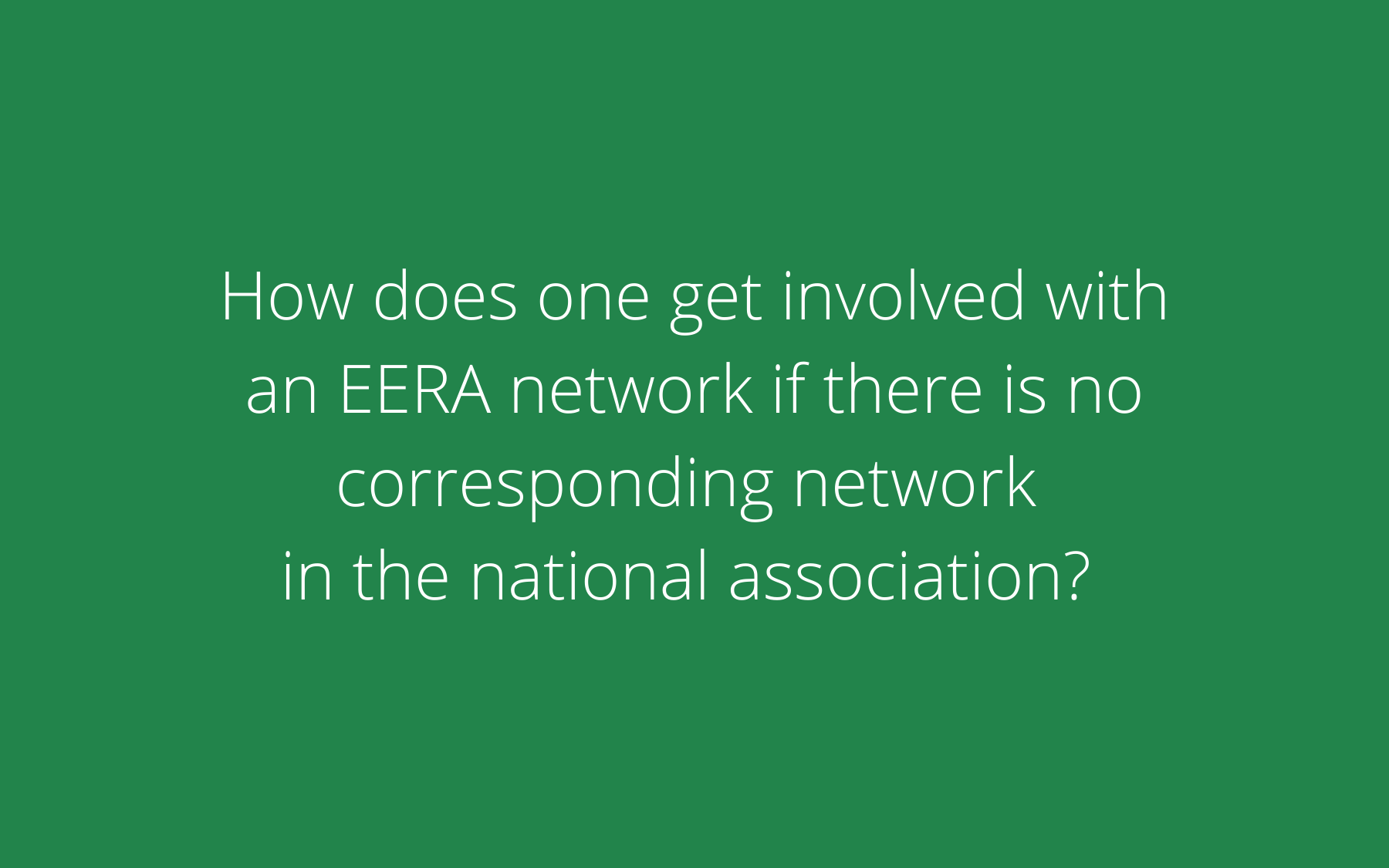 Answer: Being involved with an EERA network does not require you to have any prior engagement with a specific network or Special Interest Group (SIG) that may or may not exist within your relevant national association. Your engagement with an EERA Network happens directly (see my tips in the answer above), without the need for pre-existing membership of a group, other than that of the main national association itself.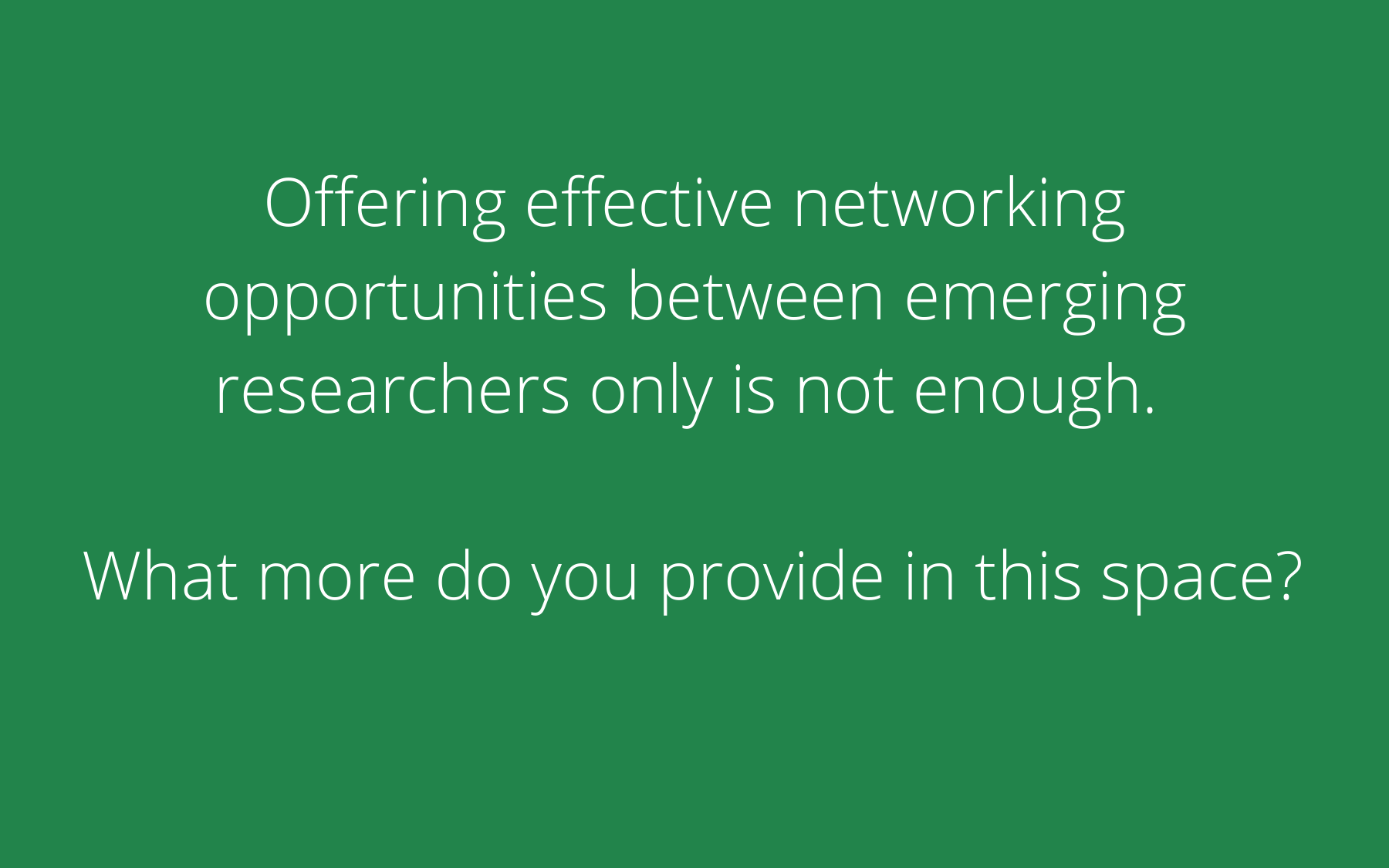 Answer: The answer to the first question in this blog covers information about networking opportunities between researchers at all career levels that are disseminated throughout the year via the ERG mailing list. The design of the wider ERG activities, and the ERC itself is purposefully done in a manner to afford emerging researchers the opportunities to meet and connect with researchers at all career levels, for instance, the exponentially successfully mentoring opportunities, as outlined above.
However, in a more focused approach to the issue raised in this question, the Annual ERC, when in-person, offers two lunchtime sessions dedicated entirely to a protected time and space for emerging researchers to engage and network with more experienced, senior academics, and EERA representatives. Since the onset of Covid and online events, the Annual ERG meeting has been combined with what would otherwise have been the first ERC lunchtime session on 'Making the most of the ERC and Getting to know EERA' session. It provides an opportunity for EERA's emerging researchers, their supervisors, and research leaders to engage in interactive discussions which support:
broadening professional development opportunities and research dissemination experiences internationally;

exchanging experiences and ideas about research and researcher development;

actively participating in a European research community for Emerging Researchers.
All ERC participants are invited to this informal session which is jointly facilitated by experienced academics and the ERG co-conveners to enable those attending the ERC to understand the EERA structure and chart their way through the ECER conference program.
The following themes are covered during the session in the breakout groups, for informal discussions pertaining with the experienced academics and the ERG co-convenor teams:
Doing Educational Research:
The session included representation from the Editors of 'Doing Educational Research: Overcoming Challenges in Practice'. This SAGE/EERA book was developed as a result of feedback from PhD students and addresses challenges researchers have encountered in their projects. In this session, we heard accounts of how experienced researchers handled entry into the research field, how they discussed and managed research results that posed problems when accounted back to the field, and how doing research in a second language, i.e., English, creates a complex set of challenges from interpretation to the communication of your research.
Networks, Networking, and Development Opportunities:
Discussions around how emerging researchers could connect with experts in their field by identifying their network and attending their programs. Also discussed were opportunities and strategies for building professional networks during ECER and beyond.

Converting a conference paper into a publication:
Participants were given insights into the unique opportunities available to them after the Emerging Researchers' Conference, to maximise their publication success. Also discussed were the multitude of possibilities that the ERC offers for emerging researchers to receive feedback on their work, for example, during and after their conference presentations.
ERG co-convenors:
Meet the Emerging Researchers' Group co-convenors who shared their recent experiences as Early Career Researchers and provided helpful tips for making the most of the conference experience.
Moving forward, we hope to return to face-to-face ERCs, in which case we will offer the following dedicated opportunities for emerging researchers to network with those at all career levels, backgrounds, disciplines, and experiences:
First day of the ERC lunchtime session: 'Making the most of the ERC and Getting to know EERA'
First afternoon of the ERC: ERG meeting, which is attended by numerous PhD supervisors
First evening of the ERC: Dedicated social activity for key ERC stakeholders at all career levels
Second day of the ERC lunchtime session: 'Lunchbreak with Local Academics'
As such, colleagues are advised to engage with upcoming ERCs to avail the opportunities of these dedicated networking events.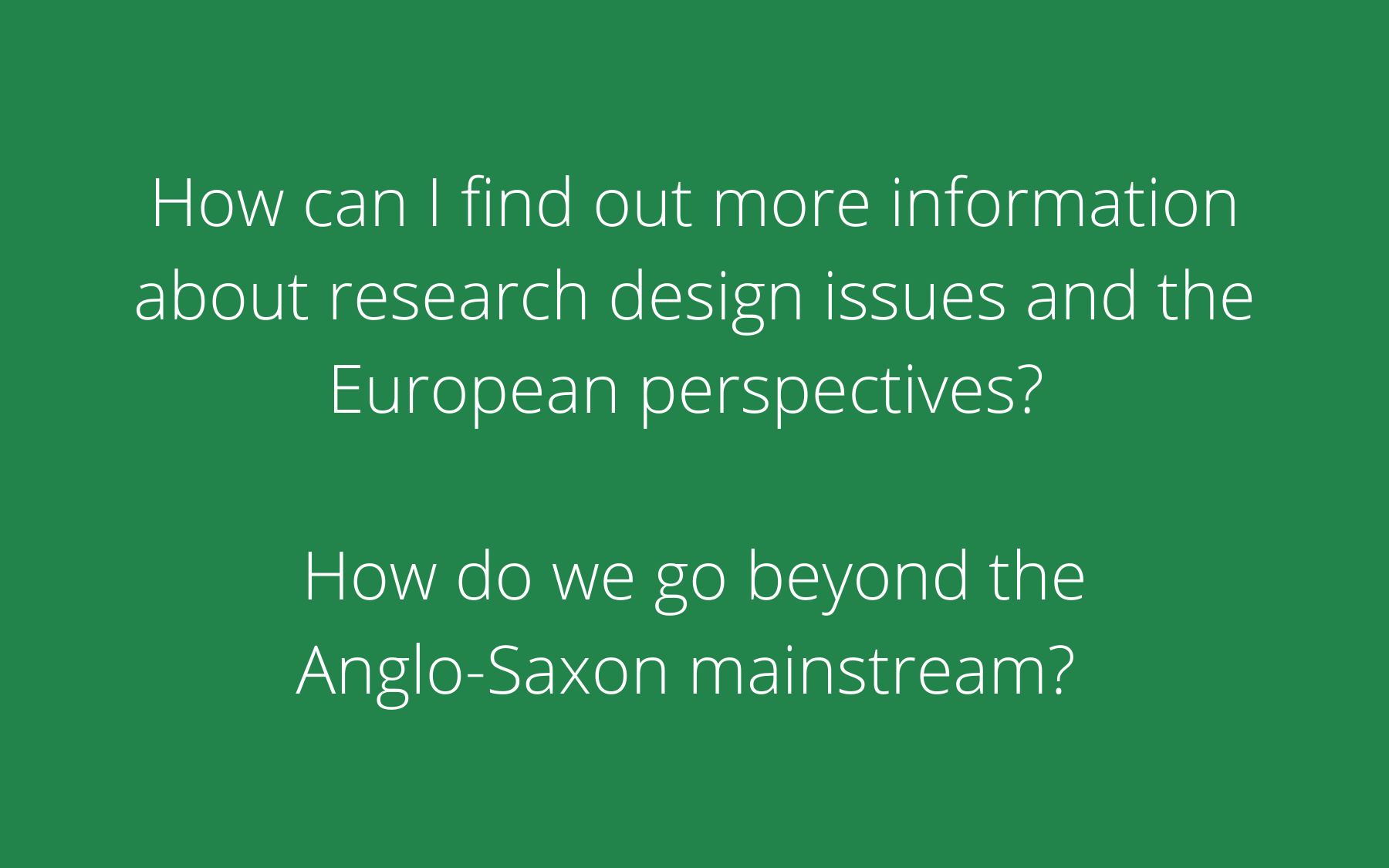 I would like more information about research design issues and the European perspective – it is obviously an important agenda to seek transnational European mutual understanding and try to team up on important educational issues. However, we also need to talk about differences. Schools are not alike all over Europe. So many little things such as teacher-pupil-relations etc. need to be explored. How to balance quality standards and innovations, which go beyond standards? How to maintain, cultivate and acknowledge cultural and linguistic diversity beyond the Anglo-Saxon mainstream and the one-dimensional notion of the 'international'? How can I find the space and time for a relaxing and inspiring intellectual experience?
Answer: At EERA, we couldn't agree more about the need for time and space to further educational research, debate, and discussion for the benefit of society! This is at the heart of who we are and what we do, and is why we provide the various opportunities as outlined in answer to the first question in this blog.
The flagship world-renowned Annual European Conference on Educational Research (ECER) attracts about 3000 participants from more than 70 countries. It is the primary forum to meet and engage with researchers from a broad field of academic traditions, themes, and cultural backgrounds – 1000+ sessions across EERA's 33 Networks are facilitated over the course of one week, and include a mixture of oral, video, paper, and poster presentations, Ignite Talks, panel discussions, symposia, research workshops, network meetings, social events and more – all designed to facilitate and share cutting edge research designs, projects, effective practices, information, debate, and discussions on the whole spectrum of educational topics.
To learn more about the ERG, ERC, and ECER, visit the EERA website, which is updated regularly with information, news, guidance, and job opportunities related to educational research: https://eera-ecer.de/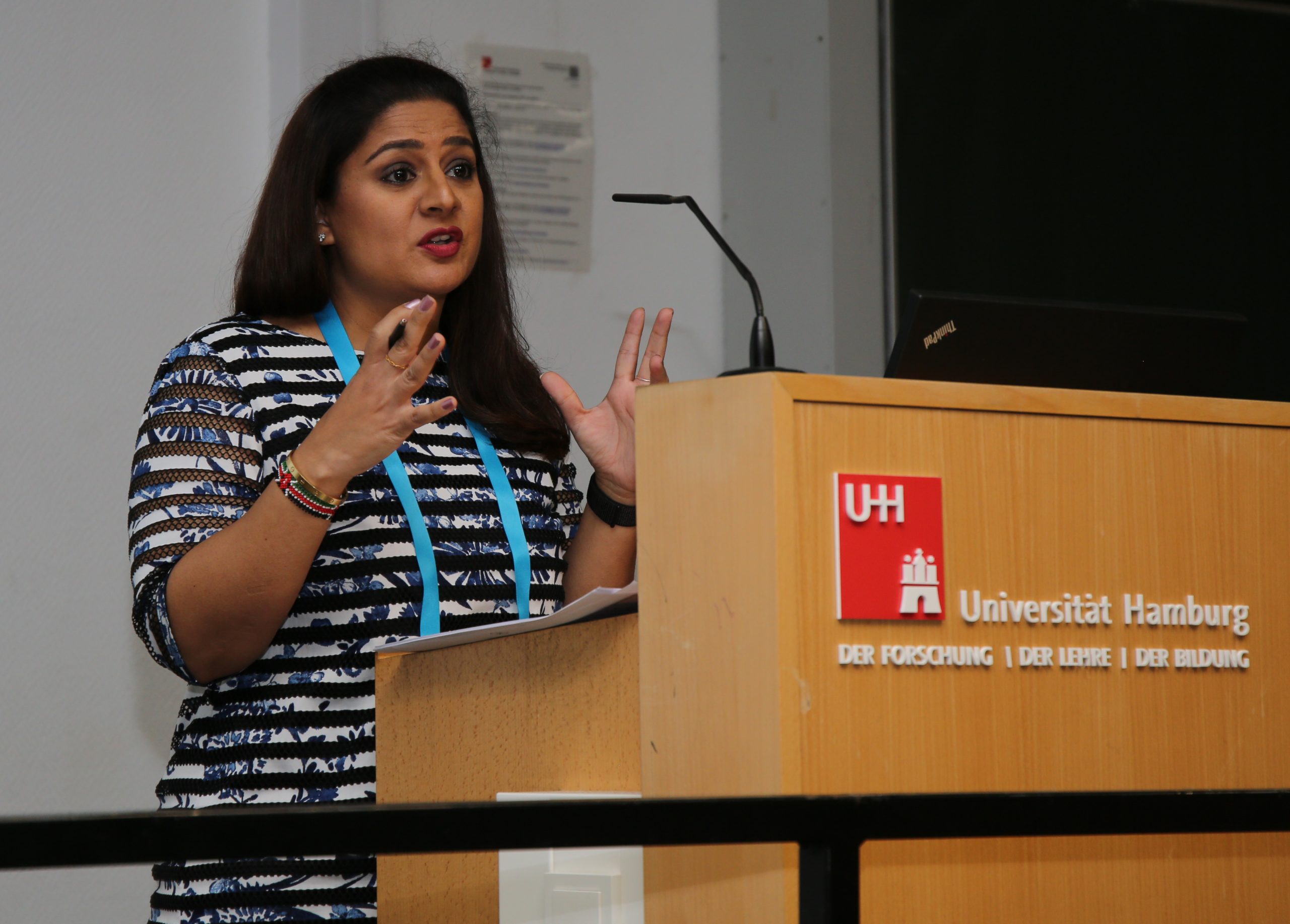 Saneeya Qureshi
Head of Researcher Development and Culture at the University of Liverpool, UK
Dr Saneeya Qureshi is the Link Convenor of the Emerging Researchers Group for the European Educational Research Association (EERA). She is also the Head of Researcher Development and Culture at the University of Liverpool, UK. She is responsible for the University's provision for researchers at all stages of their careers. She manages activities related to the University's European Commission's HR Excellence in Research Award, liaising with stakeholders regarding Liverpool's commitment to the development of its Early Career Researchers.
She holds a PhD in Inclusive Education, and has over 15 years of experience in teaching and educational management in the UK and internationally.
Since 2015, Dr Qureshi has been a co-opted member of the EERA Council where she represents emerging researchers' interests. She leads an annual programme of EERA's developmental and capacity building activities for emerging researchers, including the annual Emerging Researchers Conference. She is also an Editorial Board member and a reviewer for several international educational journals. She can be found on Twitter